Why Reclaimed?
Nothing says "welcome home" like the warmth and familiarity of old wood. Reclaimed materials offer the homeowner many advantages over virgin timber or manufactured materials that are made to look distressed. Barnwood is strong, durable, and perfect for everyday use. It's a sustainable choice that declares your appreciation for the timeless appeal of natural wood. These materials were in the barns and farms, houses and churches, mills and factories that our grandparents lived and worked in. Choosing barnwood for your home construction or remodel project lets you restore a piece of America's past and make it a part of your own family history.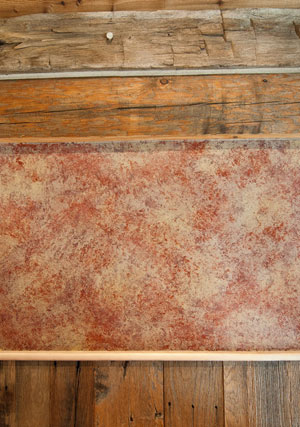 Finishes & Fittings
Reclaimed materials are perfect for walls, floors, ceilings, and interior trim packages. The timeless look and distinct character fits any décor but is especially suited for ski lodges, mountain cabins, and vacation properties. Barnwood is right at home in urban rustic, Scandinavian modern and country styles, too. Because all of our materials are recycled, they come with a story that will charm your guests and delight your family for many generations to come.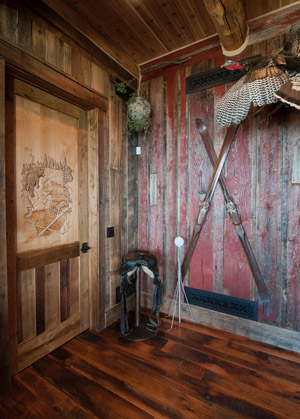 Wall Art, Book Cases & Furnishings
Reclaimed materials make ideal furnishings because of their unique character, sustainability and toughness. Barnwood is many times stronger than new material because it has been seasoned by time. It's less prone to warping and splitting when subjected to the typical temperature and humidity fluctuations inside the home, and it's sturdy enough to take on kids, pets and heedless guests. Use one type of wood to blend in with your existing décor, or mix different species and ages of wood for greater impact. Whether you're looking for something functional, something fun, or a little bit of both, we can design, deliver and install a one-of-a-kind creation built to your specifications.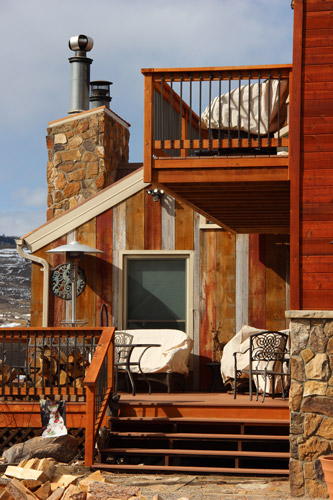 Exterior Siding & Accents
Looking to increase the curb appeal of your home? Reclaimed materials will make your friends, neighbors, and potential buyers take notice. Streaked metal siding that has been exposed to the elements for years provides a timeless look that only gets better with the passing years. Barnwood accents around doors, on porches and entryways highlights your good taste and conveys a sense of harmony to all who enter. Whatever your style, we have the solution. We stock reclaimed materials suited to exterior applications that fit with everything from historic homes, to new custom homes, to high-end contemporary architectural design.