Why Reclaimed?
Nothing says "welcome home" like the warmth and familiarity of old wood. Reclaimed materials offer the homeowner many advantages over virgin timber or manufactured materials that are made to look old and distressed. Barnwood is strong, durable, sustainable, has a low carbon footprint and is perfect for everyday use. These materials were in the barns and farms, houses and churches, mills and factories that our grandparents lived and worked in. Choosing barn wood for your home, your furnishings or remodel project lets you restore a piece of America's past and make it a part of your own family history.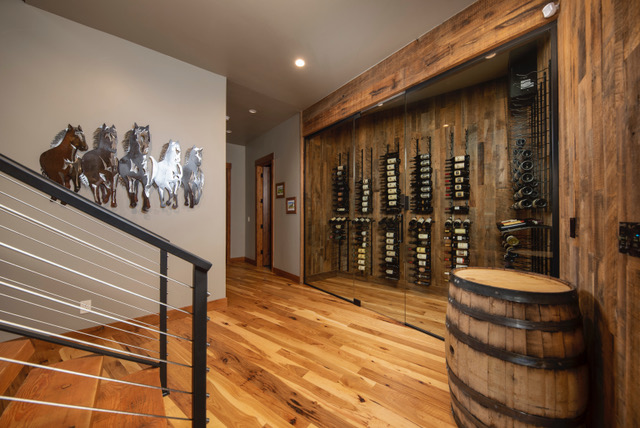 Finishes & Fittings
Reclaimed materials are perfect for walls, floors, ceilings, and interior trim packages. The timeless look and distinct character fits any décor but is especially suited for ski lodges, mountain cabins, and vacation properties. Barnwood is right at home in urban rustic, Scandinavian modern and country styles, too. Because all of our materials are recycled, they come with a story that will charm your guests and delight your family for many generations to come.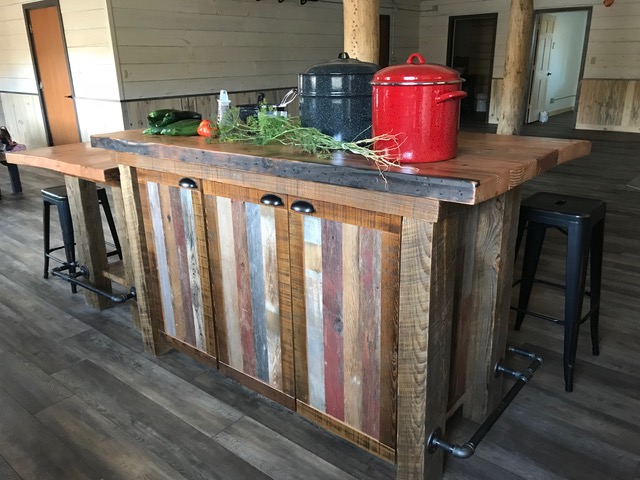 Tables, Islands & Furnishings
Whether intended or not kitchens become the hub of any house with the island or any available flat surface near the refrigerator being one of the most used locations in a home. We love building furniture that we know are going to bring people together and a kitchen island is a prime example. We believe that in the end it's not the island we built for you that's important, it's the living that happens around it that really counts. To this end we take pride in creating durable, timeless surfaces that encourage life to unfold for you, whatever shape that takes. Whether you're looking for something functional, something fun, or a little bit of both, we can design, deliver and install a one-of-a-kind creation built to your specifications.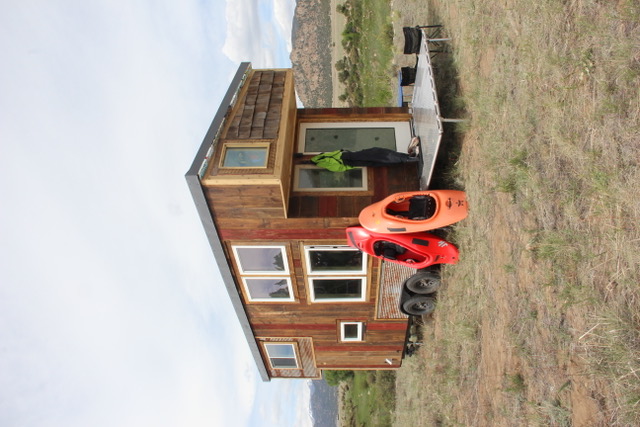 Exterior Siding & Accents
Looking to increase the curb appeal of your home? Reclaimed materials will make your friends, neighbors, and potential buyers take notice. Streaked metal siding that has been exposed to the elements for years provides a timeless look that only gets better with the passing years. Barnwood accents around doors, on porches and entryways highlights your good taste and conveys a sense of harmony to all who enter. Whatever your style, we have the solution. We stock reclaimed materials suited to exterior applications that fit with everything from historic homes, to new custom homes, to high-end contemporary architectural design.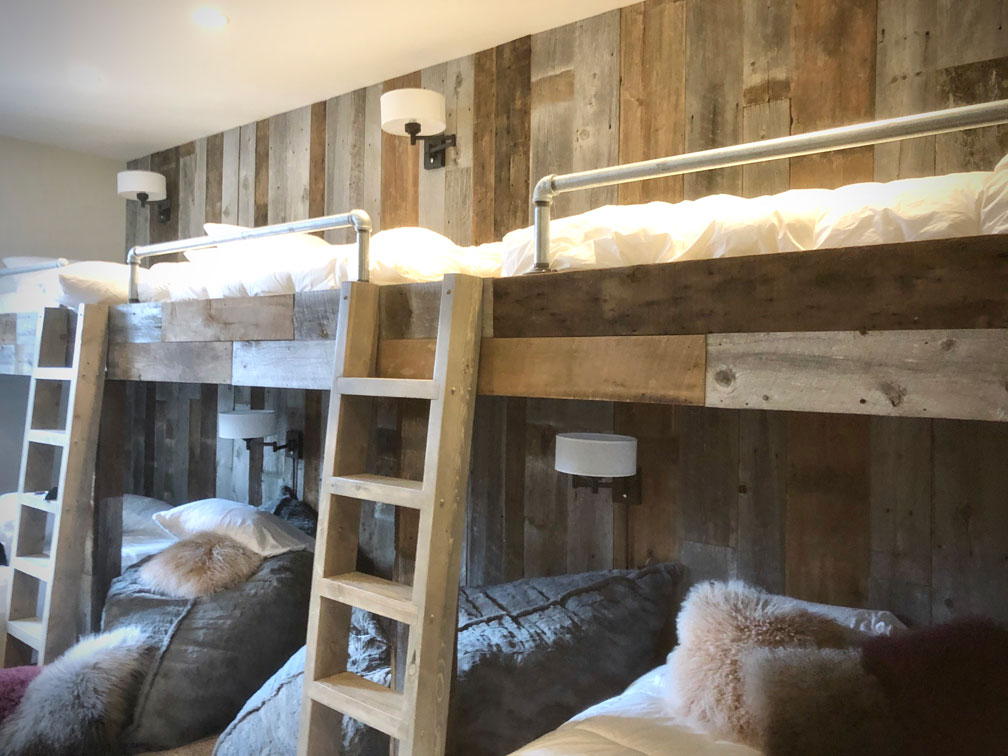 Sustainable Accents with Barn Wood Wall Cladding
Celebrate the mountain vibe with decorative barn wood accents including fireplace surrounds, kitchen islands, unique ceiling treatments, accent walls and so much more. Megan and Jack will work with you to create inspired design choices to suit your home and transform your spaces to deliver a one-of-a-kind project.