Incorporating Old Reclaimed Materials Into Modern Spaces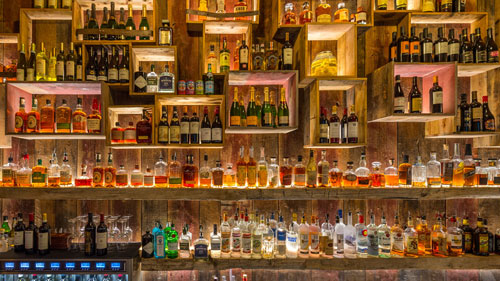 We absolutely love how our reclaimed barn wood and rusty corrugated metal looks in the new restaurant Sauce on the Blue in Silverthorne, CO. We'd like to give prop's to Shervin Rashidi, Sam Rivers and the KKJR crew for making this vision a reality.
This is a great example of the Urban rustic design theme, incorporating old reclaimed materials into modern spaces. The timbers corners and planking on the standing bar are from a Pabst Blue Ribbon brewery building (#21) taken down in Milwaukee. The dark and naily back walls were roof decking from barns in northern Wisconsin. The red barn wood behind the bar was the siding from the Joe Minch barn in Illinois.
By using all these different, unique materials in their interior design Sauce on the Blue made sure that their restaurant had a unique, memorable look inside, plus the staff always has a story to tell their guests.
Sauce on the Blue is a family pizzeria and Italian Eatery located in Silverthorne CO at 358 Blue River Parkway, if you're in the area stop by for dinner or a glass of wine on the patio, and be sure to ask for the story about the Joe Minch barn.